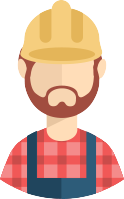 LM Trade Supplies has been established for over thirty years and boasts staff with a combined experience of over 75 years. For no fuss, reliable, and practical service, come and see the specialists!
Find out more
Welcome to
LM TRADE SUPPLIES

LM Trade Supplies has been specialising in providing high quality trade supply services to Adelaide tradespeople for over 30 years. Whether you're into carpentry, cabinet making, form-working, concrete pre-casting, or general maintenance, you can rest assured – you've come to the right place. We can get you the best in fasteners, adhesives, tools, and safety equipment. We even have a tool repair service, so you get the most out of your purchases.  
LM Trade Supplies Adelaide staff have a combined experience of over 75 years, providing service that doesn't end after you walk out the door. We will effectively and efficiently assist you with any queries, problems, or concerns throughout the time you work with us.
Trust and knowledge are the building blocks on which LM Trade Supplies has been built, and our team continues to strive to exceed expectations for these two important factors.  In particular, we understand workshop and building site problems. We will always endeavour to solve the issues you come up against in an economically viable way and as quickly as possible.
Find out more